Welcome to the official web site of Tao Hong Tai Ceramics Factory in Ratchaburi, Thailand. For over 60 years we have specialized in producing a wide variety of high quality ceramics including Chinese ceramics, Thai ceramics, and modern ceramics. We also produce custom-made ceramics produced to your specifications including ceramic furniture, sculptures, and tiles.
As we cannot possibly include images of all of our ceramics on our web page, we invite you to visit our ceramic showroom in Ratchaburi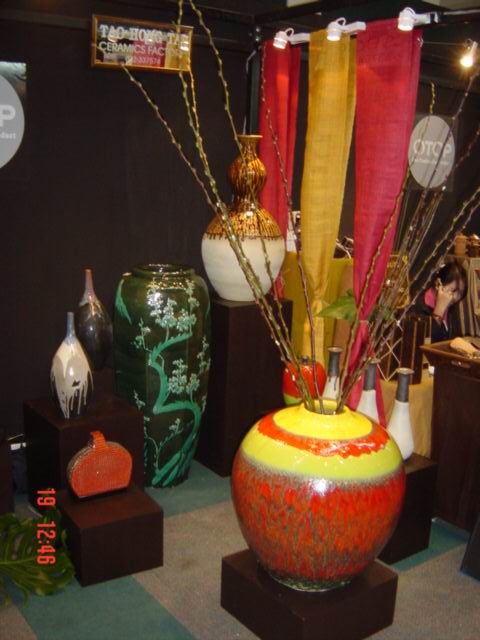 and to visit our factory as well to view our outstanding products. If you are unable to visit us in Thailand, please visit our virtual showroom on our web site and the different sections listed on the left for a small sample of our many fine products.
In addition, if you would like information on producing custom ceramics, please contact us via E-mail at info@taohongtai.com.
And please be sure to visit our web site often as we will be offering new products as they are produced.
Thank you.